Mares
DOUBLE DIAMONDS ROCKSTAR ATTITUDE.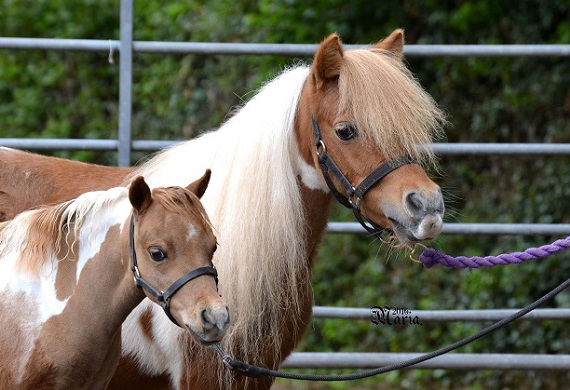 This mare has been an absolutely incredible broodmare for us.
She consistantly passes on her beautiful arabian type, high set tail and wonderful movement.
We are very proud of her and what she has produced.

---
CALUKA U.K. ANGELHEART.
A very elegant silver dapple and white pinto, by Windhavens Little Heartbreaker.
We are very proud of this refined homebred mare. She has extravagant movement,
a very beautiful dished head, huge eyes and gorgeous colouring.
At the June, Crealy show 2011, she became AMHA champion in a very strong competition.
Dunster Show 2011, 1st in the yearling class. At her first show in 2012 she won the 2/3 year old class at Devon county show
2013 she was Reserve Champion at Devon County Show as well as many other wins.
---
PANDORAS CINDERELLA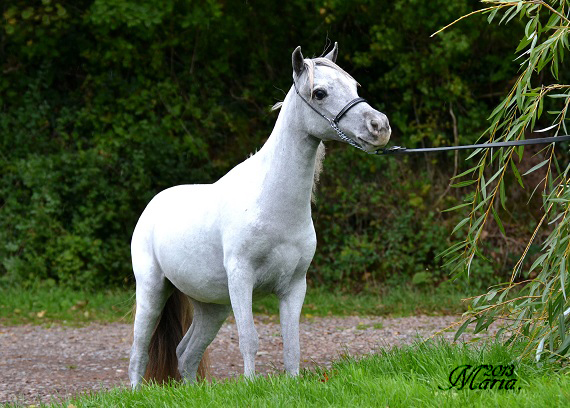 Saw this tiny appaloosa girl and just could not resist her.
Amazing movement and so very refined. Her dam is the lovely broodmare
Alliance Fine Tuned. At her first ever show she won her two year old AMHA class at the MHCGB Spring Show.
At the MHCGB Championship show she was Champion two year old filly. She has now joined our broodmares and we are very excited.
---
SORRELLS BABY DOLL.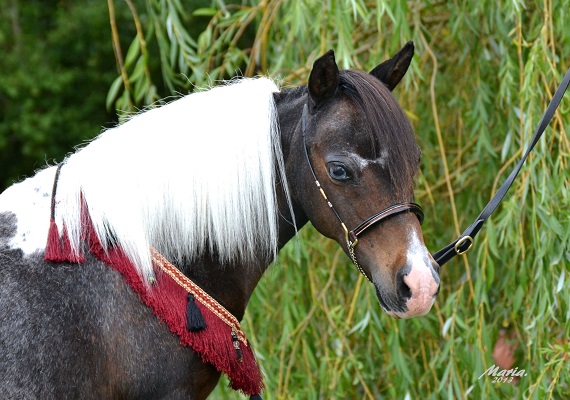 A lovely homozygous bay pinto mare with one blue eye and great movement.
She has already proved an excellent outcross of bloodlines with her foals.
---
CHESTNUT HILLS WANDA
Our elegant Red Roan Sabino mare is an exceptional broodmare. She is the dam of many champions, both in the US and Europe.
---